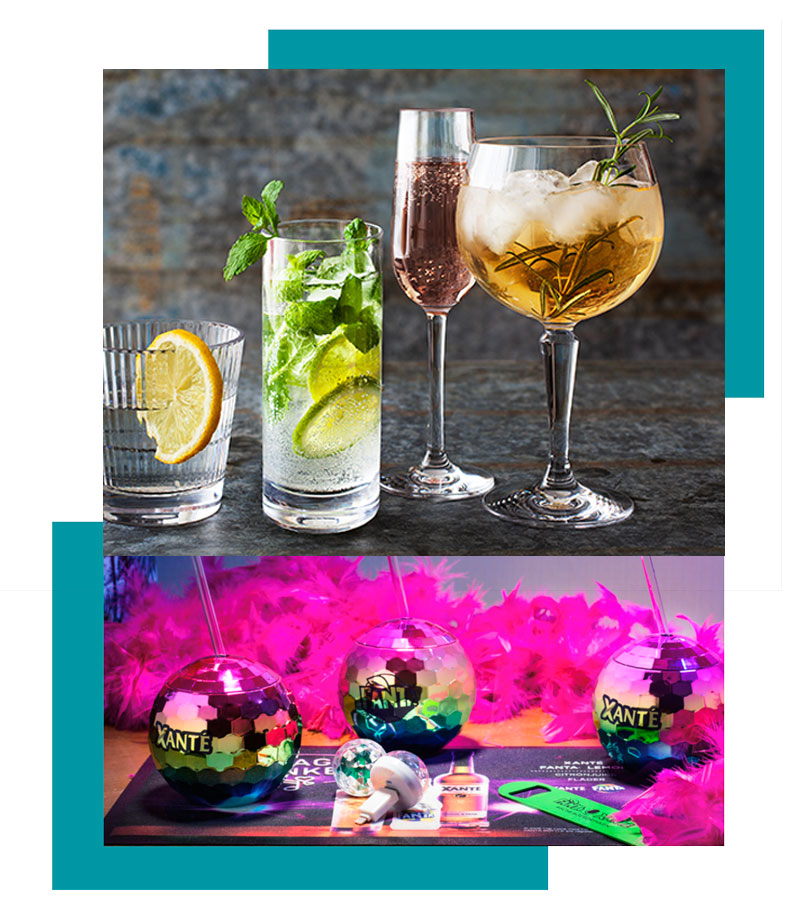 Custom Branded Glassware solutions
We've worked with some of the best brands in the business, crafting custom winning solutions.
Our unbreakable glassware can be decorated with logotypes in different ways, both print and laser etching. Our safe and stylish glasses are the perfect medium for building a stronger brand among your guests. With the fusion of form and function, our products provide an excellent opportunity to create a long-lasting brand impression.
We've been very lucky to have some amazing partnerships over the years.
Luxury hotels, drinks industry giants and just recently an award-winning TV shows.
If you have a project you need a partner for please don't hestitate to reach out.
We will happily send you a sample range of our glassware, making your decision-making process that bit easier.
A Range of Customisable Products
If you are looking for a premium unbreakable product to be used for promotion or you just want your logotype on the glasses at your beach club or nightclub.
Please contact us and tell us what you are looking for and we will get back to you with different options.
Below you see some special products that are available in different colours and models.
Branding Showcase
Here you can see a range of some of custom projects, we have worked on.
Contact Us
How can we help you?
If you are interested in our products or have any questions, please contact us by email.
We recommend ordering samples so you can see and feel the difference when you compare with other plastic glasses in the market.
If you are interested in ordering our glasses in Spain please send an email and we will get back to you with more information and contact information to the wholesaler.
Email: info@barcompagniet.se